It's been a week! Babies and birthdays, neighborhood gatherings and sweet homecomings, diner dates and conversations in a late summer garden, walking with friends and working in solitude…life shared. Here we go with this week's 5 favorite finds.
1) Gladiator on Guitar – I remember the only time I watched the film Gladiator. It was in a theater in Cairo with an Egyptian girlfriend. We both covered our eyes for more of the film than we watched. There is a scene where the military general turned slave turned gladiator (Russell Crowe) came into the arena. He bowed to the warriors selected to kill him, and then he killed them all. Bloody and horrific. Then he called out to the ruler and commoner audience, "Are you not entertained?!" Underneath his imploring, you can faintly hear the orchestral theme – composer Hans Zimmer's gripping theme "Now We Are Free" . Arranged and performed by Nathan Mills, at Beyond the Guitar, this song is so exquisite on classical guitar. Watch it here.
2) Documentaries – Film gives us the opportunity to engage with a story. Documentaries offer us a look into a real world we might never engage without a bit of a push or pull. 16 Bars is one of those films. It is the story of what happens when hip-hop artist Todd "Speech" Thomas spends 10 days in the Richmond, Virginia jail, giving voice to the inmates.
Photo Credit: Richmond
This effort was part of a recovery program to help those in jail not to become re-incarcerated after release. Thomas taught some of the men how to write and perform music (a 16 bar rap). What came out of that was both painful and hopeful. Beautiful. I am working on seeing the full film, but here is the trailer.
Do you have a favorite documentary? Three of mine are below along with one I'm looking forward to, still in production.
Nefarious: Merchant of Souls – documentary on the global sex trade
The Long Goodbye – Kara Tippetts Documentary – Jay Lyons
Bono & Eugene Peterson – The Psalms – Fourth Line Films
The Funeral Home [Now entitled The Passing On] – Teaser – Fourth Line Films – The Passing On Movie website
3) Our Faces – What do people around us see in our faces? What do we see in others? In T. S. Eliot's poem The Love Song of J. Alfred Prufrock, there is a line about preparing our faces for the faces we meet. As in the phrase "putting on a face/mask".
T. S. Eliot – The Love Song of J. Alfred Prufrock – Brandon Colas
We want to be real with each other, right? To be the real persons we are all the time, not to mask our faces differently depending on whom we have in front of us.
Is it the performance rather than the person with which we interact? We can default to vilifying the person when it's really the performance that offends…or the opposite: placing people on pedestals…and we don't really know them.
I don't want to wear a mask; nor do I want to profile a person based on a mask. It is a discipline to keep from doing both.
I was so touched by a video I saw this week…wondering if it was truly authentic – it seemed to be – and the masks were off.
Two huge TV personalities Stephen Colbert and Anderson Cooper  talk together in a 20-minute interview on loss, faith, and humanity (shorter section of same interview). I don't usually watch them, but a man I respect posted this on his Twitter feed and I was mesmerized by it…the honesty, the tenderness, and the understanding of shared experience.
Are They Seeing the Face of God in You? – Lisa Brenninkmeyer
4) Toni Morrison – On August 5, author Toni Morrison died at 88 years old. I thought she was younger.
Confession: I've never read any of her books. Now, I am reading what others write about her and know I need to at least hear something of her heart…and her wisdom.
The Wit and Wisdom of Toni Morrison
What have you read by this author of many books?
Here's what Toni Morrison taught Brené Brown about parenting:
…When a child walks into a room. She asked, "Does your face light up? When my children used to walk in the room when they were little, I looked at them to see if they had buckled their trousers or if their hair was combed or if their socks were up. You think your affection and your deep love is on display because you're caring for them. It's not. When they see you, they see the critical face. What's wrong now?"
"Let your face speak what's in your heart. When they walk in the room my face says I'm glad to see them. It's just as small as that, you see?" – Brené Brown
5) Families Sorting Out Trauma Together – We don't watch R-rated movies at our house…so when I chose Rachel Getting Married, I knew it was risky. [FYI: This film has foul language and tortured emotional conversations throughout.] The story centers on a family wedding. One sister is marrying and another sister came home from a drug rehab program for the weekend's events. The sweet moments feel guarded as fights break out regularly over the sister's addiction and its impact on the family…and there's the grief revolving around a younger brother who died in a car accident caused by his older sister high on drugs… Over and over, each in her/his own way, the wedding party (sisters, groom-to-be, parents, friends) deals with the undercurrent of anger and grief.
Photo Credit: Roger Ebert
Why do I mention this film? It resonated with my own experience of family at times. We children, even into adulthood, could have doozies of disagreements. We rarely came to blows, but thankfully we didn't have alcohol or drugs as part of our growing up. Like in this film, that would have caused a worse, more volatile situation.
The film was fictitious, I imagine, but the hurt in my heart, watching it, came from recognizing familiar signs of a family in trauma.
That old adage "Hurt people hurt people" comes to mind. In real life, we are wise to look past what offends our sensibilities, and reach out to those hurting in front of us. To listen, encourage, pray, understand. This film family sorted out their trauma together… without benefit of faith in God…but with a love for each other, broken but stronger together.
7 Ways to Help a Loved One Who Has Experienced Trauma by Elizabeth Clayton Lee
[By the way, our family as we have gotten older don't have those fights anymore. Thankfully. So thankful to God, and parents who loved us through their own hard, and siblings who refused to give up on each other.]
___________________________________________________________________________
That's it for this week. Would love for you to share any of your favorites of the week in the Comments below. Blessings always.
Bonuses:
Photo Credit: Facebook, Sarasota County Sheriff's Office
Goodbye Nursing Homes! The New Trend is Co-Housing with Friends – and Richmond CoHousing
Photo Credit: Victory Today, Facebook
I Want to Age Like Sea Glass – Bernadette Noll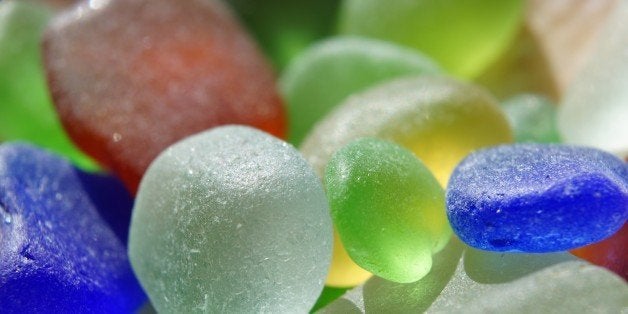 Photo Credit: Bernadette Noll, Huffington Post
Photo Credit: Facebook, Vicky Appleton Eaton
Surround yourself with supportive truth tellers who enthusiastically encourage you to fight harder and reach higher. pic.twitter.com/RrpyPa7Fjt

— Vala Afshar (@ValaAfshar) August 17, 2019
Butterfly Breakfast Buffet