Here we go!
1) A City Tour – Have you ever taken a tour of your city or town? It's a transformative experience. We toured our city (Richmond, Virginia) this week. No pictures of the James River this time around or any of the actual "tourist sites"…[I did write about our gorgeous Capitol building visit here]. Just neighborhoods this time. What about you? Comment below about your city/town.
2) Best Organizing Tips – OK, full disclosure: I'm not a fan of Marie Kondo (link to my blog on decluttering and relationships). I think what she helps people downsize gets repurchased. So it is a constant cycle. However, I get the stress that clutter can bring to moms of small children. Our children understand that I will downsize until it starts getting painful, and then they can just hire an estate clearing company, for the rest one day.
When I come across an article that shows wisdom in dealing with the strain of stuff, it encourages and empowers. The Pioneer Woman has a list of 76 tips for organizing our households. Some of the tips have affiliate marketing attached which means buying stuff to store your stuff. Still, among the 76 tips, there are great helps for anyone. I love the ideas on beautifying and functionalizing the foyer/entryway of a home. Also, her tips on managing toys and their cleanup were great!
Best Organizing Tips – The Pioneer Woman
Photo Credit: The Pioneer Woman, Tidbits
3) Rise and Fall of Mars Hill – I don't usually recommend sad things unless it causes such a stir in me, it seems necessary to share. The church doesn't belong to people. The church belongs to God. He established it, and He will care for it. If judgment is required, He will judge. However, some situations may need to be examined, not to judge, but to avoid going there. We are all vulnerable. It can happen to any of us as collections of people. Power and ego can soil anyone. None of us are immune.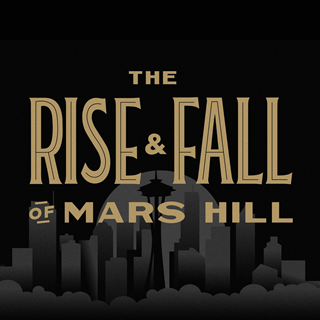 Photo Credit: Christianity Today
If you don't know the story of Mars Hill, you can listen to the cataclysmic fall of a mega-church and its pastor, starting here.
The Rise and Fall of Mars Hill
Our small but growing church in Richmond, Virginia, loves God, loves His Word, and loves the world. Hopefully we love each other and our neighbors as well. We will want to do our part in keeping our church on track with God's mission.
Mission drift can occur to any organization. Watch out for it. Put guardrails around what matters.
4) On Being Heard – Just before doing the city tour above, a documentary focused on our city was recommended to me. The local film company responsible for this Emmy-award-winning gem is Belltower Pictures.
"Heard" – PBS Documentary – "HEARD captures the inspiring stories of five people who grew up in 'the projects' (Richmond, Va.), surviving and thriving in spite of, and often because of, the challenges they've had to overcome. Now they're giving back to their home communities, trying to make a better life for those who come behind."
I watched this documentary after the city tour.
It was an amazing opportunity to listen to residents of Richmond's subsidized housing who talk about what they loved and hated about their neighborhoods and how they were able to take those foundations to launch into positive futures. So glad I listened. You will be, too.
5) Summer Delights – Summer…it sprawls lazily…and yet seemingly overnight, back-to-school ads and products spring up all over!
We will savor summer. And all its goodness. What are some of your summer delights?
Sleeping under the stars upgraded by cool retro campers and sweet technology capturing it.
Photo Credit: Todd Carey, Facebook
Rainbow hues in all the beautiful flowers:
Fishing with Papa:
The yummy "reds" of summer:
___________________________________________________________________________
That's it for this week! Thanks for stopping by. It means a lot!
Bonuses:
Support your small businesses – great post on the challenges of having a sustainable business right now (this being a local restaurant)
Watch Luke Bryan Bring a 7-year-old Girl Onstage for adorable "Down to One" Duet – here's the quick story. Below is the video.
Photo Credit: Tim Keller, Gospel in Life, Neighborhood Church Facebook page