Happy Weekend!
I don't know about you, but this pandemic has me way more distracted than I want to be. It's a good thing to be informed and to abide by the recommended safe practices. The struggle for me is the bent toward being glued to the news updates. Becoming a content expert on the Novel Coronavirus (COVID-19) as a private citizen will not make a difference in the larger…global…sense of this problem.
For the moment, let's be champions of safe practices and in tune to our communities, especially the most at-risk, vulnerable. We can still reach out, in creative ways, still maintaining social distancing for now.
How thankful we all are for the medical/nursing professionals, first responders, scientists, and policy-makers out there helping us get through this! Also the lab workers, waste management folks, truckers, grocery and other food providers, farmers, etc. etc.
Two weeks…let's pray these two weeks can make a difference (in all our countries) in the morbidity/mortality of this strange and sobering disease.
Love in the Time of Coronavirus – A Guide to Christian Leaders – Andy Crouch [the author will update as our situation in the US changes]
1) Classical Guitar Sweetness –This week Nathan Mills arranged and performed the exquisite Pure Imagination. This is one of the lovely songs composed by  Leslie Bricusse and Anthony Newley for the 1971 film Willy Wonka and the Chocolate Factory. Listen to Nathan's sweetly nostalgic arrangement here.
Photo Credit: YouTube
2) Words matter. – Our nation has been divided along political and ideological lines for some time now. With the growing and deadly problem of the Coronavirus in our country, we are being compelled to come together to turn around the devastation of this disease. In just over five weeks, we in the US have gone from a handful of cases to over 25,000. The political race for the next US Presidency has gone almost quiet, as everyone with any power does what they can for the sake of all Americans.
This is so REFRESHING.

It makes me feel like we are one country and I haven't felt like that for a long time.

THANK YOU, @GavinNewsom for behaving like a statesman. #WuhanVirus

— Steph (@steph93065) March 10, 2020
For our politicians to be willing to cooperate across the aisle and to speak the truth to each other and all of us, it sends a huge message of hope. Maybe we can come together as a nation again one day.
I wrote earlier this week about what we could learn from Mr. Rogers. The quote below is his…and serves us well today. If forgiveness didn't take root in your young lives, it isn't too late.
"Forgiveness is a strange thing. It can sometimes be easier to forgive our enemies than our friends. It can be hardest of all to forgive people we love. Like all of life's important coping skills, the ability to forgive and the capacity to let go of resentments most likely take root very early in our lives." – Fred Rogers
45 Quotes From Mr. Rogers That We All Need Today – Geoffrey James
3) Leading Teams – Patrick Lencioni in the business world and Carey Nieuwhof in the church world are two of my favorite thought leaders. Below you will find two recent posts by them. Lencioni talks about the ideal team player in a new TEDx talk. I read his book of the same name and was enthralled by his talk on the three attributes of that team member – humble, hungry and smart. He also points out what you have to deal with when a teammate doesn't have all three. The TEDx talk is a fast and fascinating rendering of his book.
Then Carey Nieuwhof takes on our current situation of teams working remotely. With so many of us practicing social distancing (a new phrase thanks to the Coronavirus), leading a "digital team" can be complicated. Nieuwhof gives wise counsel in his quick read below. Personalizing the experience of working from home is key.
4) Long-lost Relatives – Have you ever gone looking for relatives you've lost touch with? I've certainly done that with friends, and thanks to Facebook, long-ago relationships were happily rekindled.
In recent days, with the threat of this virus, and our hearts enlarging toward others, an opportunity presented itself to find cousins long-lost. Because of my parents' divorce, my biological father's family was a complete unknown. My mom and her siblings grew up with an alcoholic father). As happens with adult children of alcoholics, the shared pain was not something that held them together. One cousin who I haven't seen in at least 30 years reached out to me, and we had a long and lovely phone conversations.
He filled in so many gaps on his family, and I was grateful. We also talked about my family, of course. His genuine interest and care touched my heart. Now I'm inspired to widen the search. To be honest, some of the conversations ahead may be painful…losses unshared, evolved misunderstandings…who knows what I will encounter. The risk is worth the reward of knowing these people… overdue as it is.
5) Shared Sacrifice – This is a new expression for me. I thought it was a concept borne out of our fight as a nation against the Coronavirus. However, it's been used before – this idea of all of us cinching up our belts for one another's sakes. President Obama talked about "shared sacrifice" and now President Trump calls us to it. Sociologist Jerome Karabel posted this week a beautiful piece on how the US steps up during times of war:
"America's history demonstrates that, in times of war, we can rise above our ardent individualism and suspicion of the government and come together to defend the public good. So if we can…come to perceive today's crisis as a war, we will rise to the occasion as we have done in the past. 
Following the attack on Pearl Harbor, a spirit of shared sacrifice was everywhere visible: in the thousands of men and women who volunteered for duty, in the public's acceptance of rationing, in labor's no-strike pledge, in the purchase of war bonds by Americans of every economic level, and in the eighteen million "victory gardens" which produced one-third of the nation's vegetables. During World War II, business converted to wartime production with astonishing speed, producing 300,000 military planes, 86,000 tanks, and 71,000 ships…[Today] the nation is at war with a deadly and stealthy foe. Like World War II, the current situation demands personal sacrifice and social solidarity. But unlike in World War II, we cannot wait years to win the war; this is a war that must be won in weeks, or at most, months. Every day of delay has the potential to cost thousands of lives. And if we do not act with decisiveness now, the toll may go well beyond the 405,399 Americans who died in World War II." – Jerome Karabel
As government advances billions, if not trillions, of dollars into our economy, we in the private sector, businesses and private citizens, can share the burden of a nation under attack…and we will.
Photo Credit: Chili's, Facebook
Walmart Announces Special Cash Bonus and Early Payment of Q1 Bonuses Totaling Nearly $550 Million for Hourly Associates
Kevin Love Kicks Off Support Drive for Arena Workers with $100k Pledge – Dave McMenamin – Just one of many stories of professional athletes showing appreciation for the many whose work serves their fans during a time when games have been cancelled/postponed.
__________________________________________________________________________
That's five of my favorites for the week. How about you? The Comment section below is waiting for your words on life in this season of the Coronavirus.
Stay well.
Bonuses:
Frank, Barbara, and friends go to a Parenting Conference led by @PaulTripp. pic.twitter.com/oIhpfFNBvF

— Ashley Unzicker (@AshleyUnzicker) March 9, 2020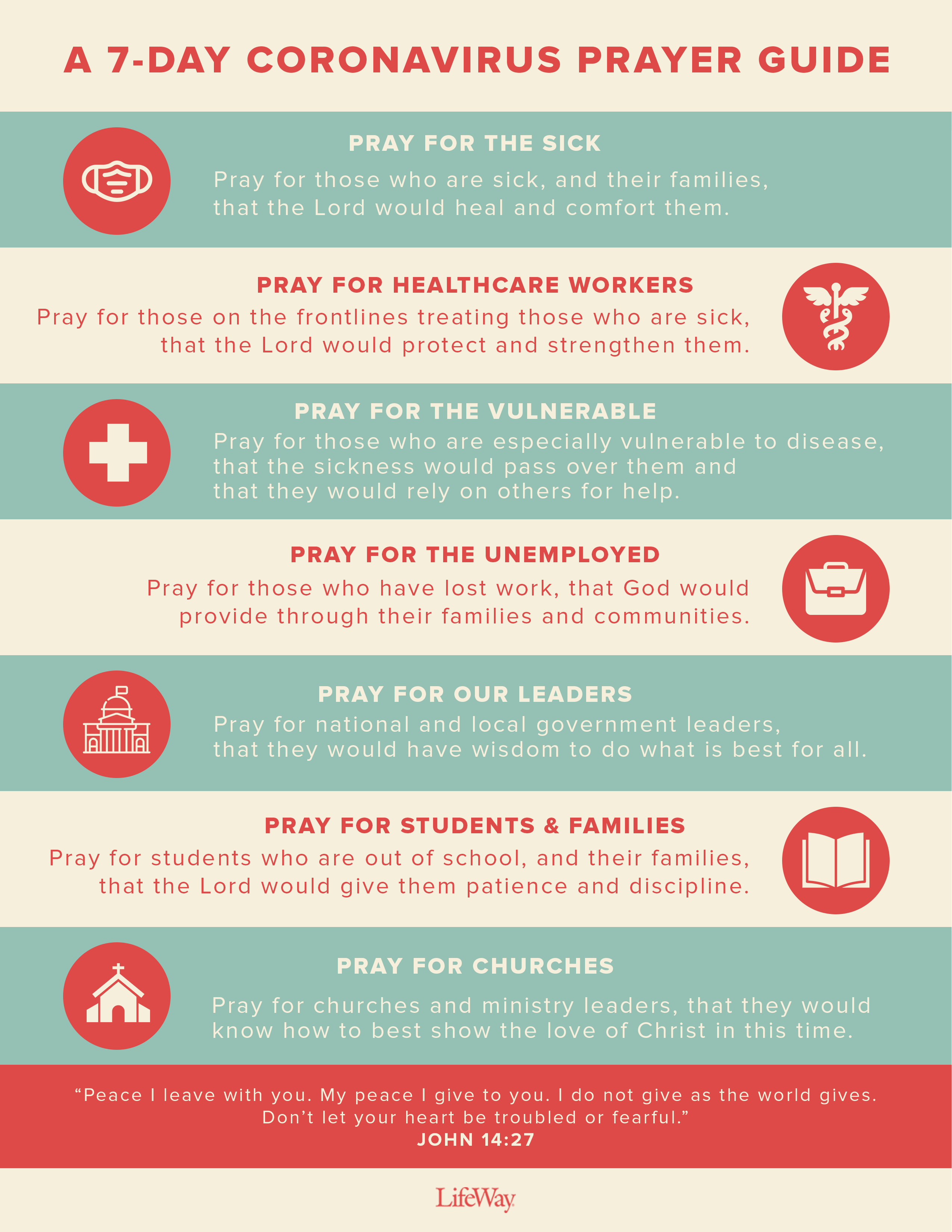 Photo Credit: Twitter, Lifeway
Not all heroes wear capes pic.twitter.com/D3rU3IEocC

— ian bremmer (@ianbremmer) March 19, 2020
I've Been Working From Home for Eight Days. The Netflix-and-quarantine Life is Not That Chill. – Geoffrey A. Fowler
30 Edifying Things to Watch When Stuck at Home – Brett McCracken
Remember Typing Class: The Class That Actually Mattered in the Long Run – Dana Daly – I am still an fast and accurate typist, thanks to Coach Dan Smith, back in high school. How about you?
Paris Museums Put 100,000 Images Online for Unrestricted Public Use – Jason Kottke
Why I Hate That Howard Thurman Quote
How Giving up Refined Sugar Changed My Brain – Michael Grothaus
The beauty of this brought tears to my eyes. I read where Italians sang this to cheer one another during the horrors and deprivations of WW2. https://t.co/rQzR4w2KUm

— Alan Cross (@AlanLCross) March 14, 2020
YouTube Video – Maurizio Marchini Serenades City of FLorence From His Balcony During the Italian Quarantine Lockdown
YouTube Video – Heartwarming Moments Quarantined Italians Sing Together From Balconies – check out other videos of Italians quarantined, singing to one another from their balconies.